The TAAG line
Helping you achieve your American Dream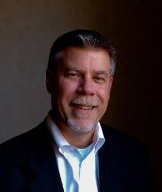 Playing a small part in helping your business grow and thrive is what drives TAAG, LLC. We understand and value the leading role that closely held businesses play in growing our local and national economies and thoroughly enjoy seeing our clients succeed.
TAAG, LLC's founder, George M. Thomson CPA/CVA, has over twenty-five years of experience working with and advising closely held businesses and their owners. Areas of expertise range from accounting and financial functions and tax management to more in-depth services such as exit planning, business valuations, mergers and acquisitions and estate planning.
Listen, Analyse and Thrive
TAAG's mission is to help clients thrive in the present, while taking a proactive approach using the latest technology, research and analysis techniques to assist them in achieving their goals. This is accomplished by building deep relationships with our clients through open communication and careful listening to reach a mutual understanding of their current needs and long-term objectives.